About
Serving clients fast, accurate results since 1993.
Hiring the right talent doesn't have to be difficult.
Our services take the guesswork out of making sound hiring decisions. From social security number verification and I-9 compliance to employment, education and criminal background checks, InfoQuest's easy-to-use web-based system provides you with the important background information you need to make thoroughly informed hiring decisions.
The experienced InfoQuest team of investigators assist organizations in making smart hiring decisions with prompt, fact-filled background screening solutions. From E-Verify management to national criminal background checks, InfoQuest utilizes the newest web-based technology to offer workforce solutions at competitive rates.
Working with industries from banking to manufacturing, we use cutting edge technology while providing the one-on-one service that our clients deserve. Charitable organizations have found our secure, web-based portal to be an easy way to process background checks for their volunteer staff which protects the intent of the organization throughout their communities.
We are a passionate group of people who absolutely love what we do. In reality, you are choosing your service providers based on a relationship. Although we are dealing with the newest technology, InfoQuest remains focused on a high-touch service mentality. When you work with us you won't be sent through voicemail trees or wonder if the person on the phone knows you who are.
Since our founding in 1993, our clients enjoy the ability to work with a designated, trained expert through a phone call, email or virtual meeting. We utilize our education in human resource management and investigative research to offer a proven process that reduces risk and increases organization and talent acquisition. Our services and news updates reach clients in over 25 states and from coast to coast.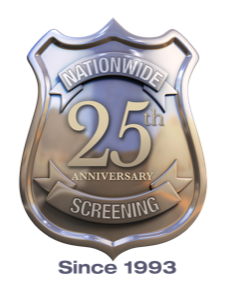 We're hiring!
We're always looking to add the best and brightest to our team. Apply online or call 843.233.9675 for more information.
Apply Online
"I've always had a good experience with the new website, the online entry system, and dealing with the InfoQuest team directly via email or phone. The staff has always been very helpful to me throughout our relationship with InfoQuest!"
Lisa
Info Quest, Incorporated
Surfside Business Center
812 South Poplar Drive, Suite 8
Surfside Beach, SC 29575
843-233-9675