Challenges of a 2016 Human Resources Department
We speak to Human Resources professionals every single day of the work week. That's actually a huge part of our job, not only as a background screening company, but also as HR advisors to our clients. In speaking with associates from top to bottom in HR, we've found a few patterns on what concerns them for 2016. Take a look at what we've found: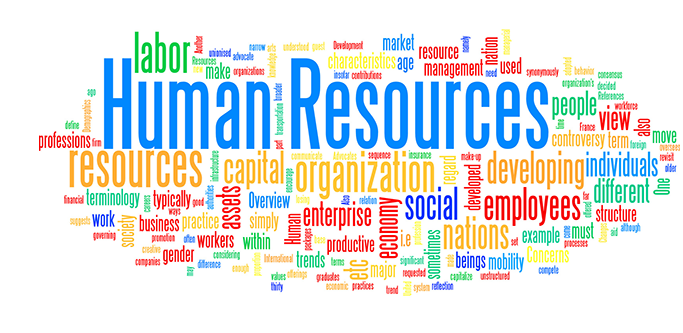 Concern #1: Attraction of new talent/encouraging current talent to move to new locations.
Talent Acquisition is incredibly tough. It's even tougher in a job market like today's "Candidate's Market." With so many options and new/unorthodox perks being dangled in front of the talent pool, it seems that this area is climbing ever higher on an HR Professional's list of stressors. Bundled in that same area, with more and more companies expanding at an exponential rate, many HR departments are finding it difficult to encourage their current top performers to expand their careers in other locations within the company.
Concern #2: The most skilled workers are about to retire.
They have the most experience. They've earned the most stripes. They've weathered the storm through the ups and downs of our economy and have come out successful as a result. But now it's time for them to cash in the retirement they've been building toward, leaving a large pair of shoes to fill. In fact, most sectors are expecting to see mass retirements of highly skilled workers inside the next five years.
Concern #3: The new workforce just isn't skilled enough.
We strongly believe in the "hire character, train skill" mantra, but there's something to be said for people who have years in the game. Many are concerned that the new wave of workers are so unskilled that it will lead to higher turnover, costing organizations a lot more money in the long run.
Concern #4: Business strategies are changing constantly, sometimes without notice.
The era of technology has sped up the cycles of strategy at an alarming rate. What worked well last year may be obsolete this year. What works well right now may be obsolete next month. It becomes increasingly difficult to identify a best-fit employee when the mold they're meant to fit into changes so often.
---
Now we aren't all doom and gloom here at InfoQuest, and we wouldn't be very good advisers if we pointed out difficulties without offering solutions! So for every concern listed here are our recommendations to overcome the obstacle:
Solution #1: Attracting new talent doesn't have to be as difficult as it is. The best place to start is to evaluate your pre-employment process. We recommend using an automated suite of tools to identify your best fits, as well as employing talent assessments to identify motivators and use that information to outline the benefits of current talent growing within the organization in different geographic locations!
Solution #2 AND #3: Skilled workers ARE out there. Finding them is easy if you have the right strategy. In tandem with talent assessments in your pre-hire process, companies like SkillSurvey are leveraging technology to gain more usable information from employment references at a much higher rate of return, and even using those references to build a database of warm leads for future positions within your organization. Outstanding candidates use even more outstanding references, why not use that to your advantage?
Solution #4: If business strategies are changing, then your department should be changing to reflect that. Digging heels in and drawing lines in the sand rarely get things done. We recommend taking the time to have your available positions benchmarked, and then pairing that with……you guessed it: a Pre-Employment Talent Assessment. Having a third party analyze positions within an organization can give an objective framework on what to expect from a new employee. Using the assessment to supplement that will find the absolute most outstanding qualities to match with your expectations and company culture. But it doesn't stop at the pre-hire phase. The information in these assessments can be used as a training tool for the entire tenure of the employee.
Info Quest, Incorporated
Surfside Business Center
812 South Poplar Drive, Suite 8
Surfside Beach, SC 29575
843-233-9675